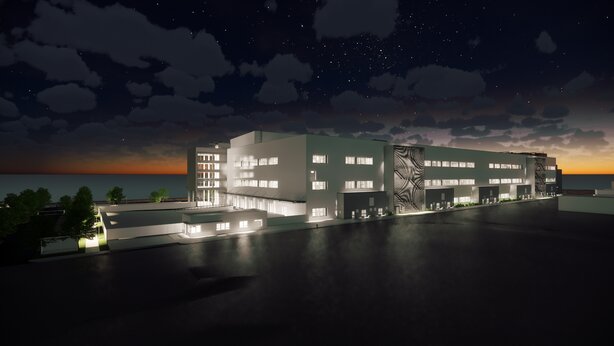 Siemens Healthineers' primary goal is to provide targeted access to information from the BIM model across all project stages. This information is to be used in particular for building operations and facility management. These implementation goals are brought into line with PORR's working methods in a 200-page BIM execution plan, which is a type of specification sheet for BIM planning.
Up to 40 project participants from all trades and functions come together at the weekly BIM coordination jour fixe, which is moderated by the BIM management team, to discuss planning, content and technical issues in the framework of the BIM methodology.
The BIM model landscape consists of around 20 submodels, which are created by the specialist planning departments and then compiled by the BIM management team. The BIM management team regularly checks the submodels for collisions during weekly data drops.