Haribo Headquarters: Best Practice BIM
Candies producer Haribo placed high demands on the technical facilities of its new head office. In the near future, the firm's complete head office is expected to relocate to the modern and spacious new offices. Along with the new construction of the office, PORR Design & Engineering planned the production facilities at the same site.
The new construction of the office building marks the first time the company has realised a project after the construction of which a complete BIM model, including successive design alterations, will be handed over to the client. In its role as general planner, PORR Design & Engineering is responsible for planning, coordination and quality assurance. The firm was also required to coordinate external partners for the facade design and exterior facilities planning.
Originally, PORR Design & Engineering was contracted for Work phase 5, which could have been very well managed with the aid of Building Information Modelling methods. After completion, however, some alterations were necessary. This necessitated a return to Work phase 4 to create the revised plans, which were then submitted anew.
Collaborative workshops were largely responsible for the efficient coordination of processes throughout the whole project. Change requests were flexibly implemented, and PORR Design & Engineering supported all partners in the use of relevant IT systems.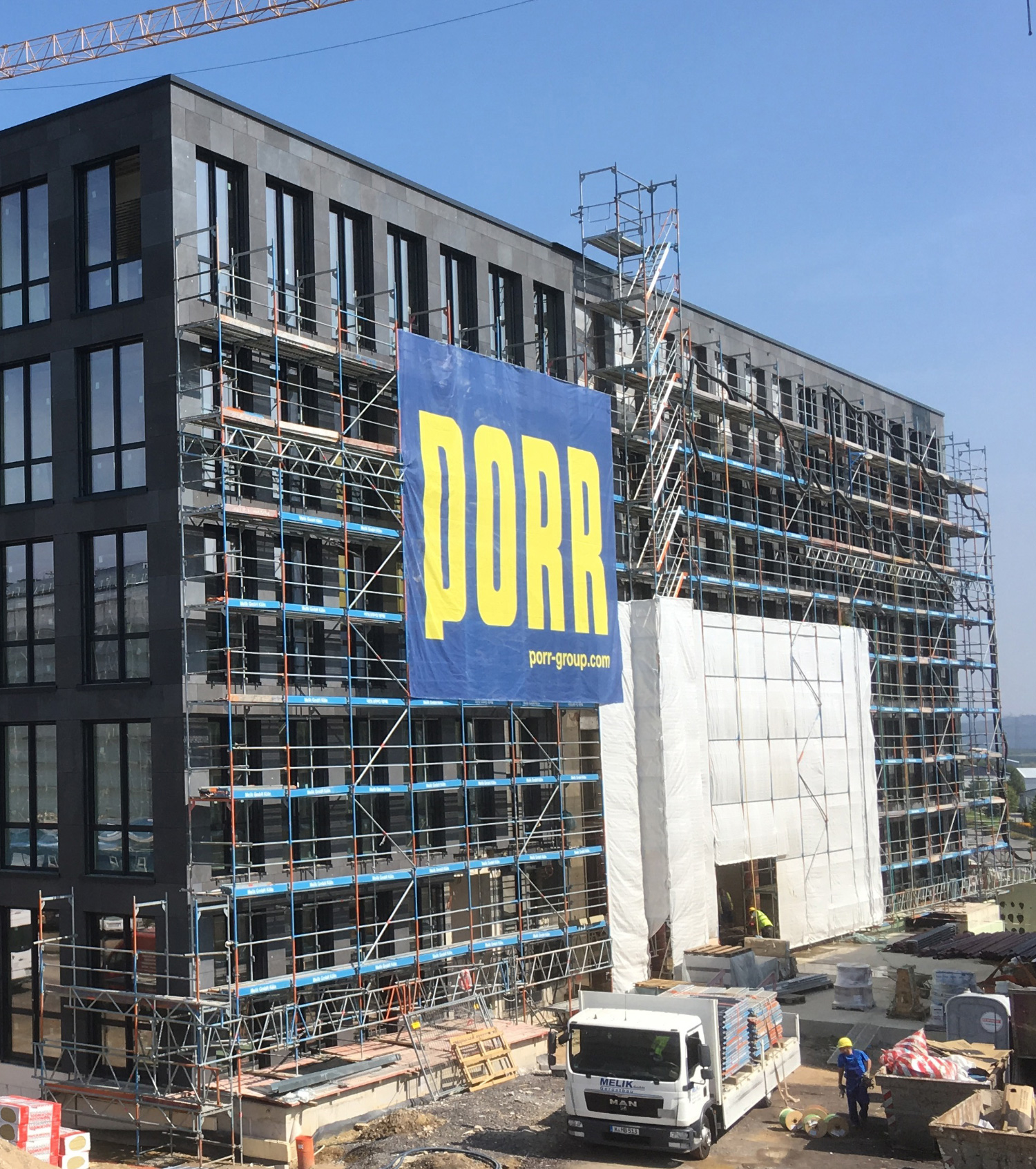 Pulling Together
Collaboration on a major project
"Collaboration between the planning team and the team on the construction site went remarkably well", stated the construction manager in regard to cooperation on the project. Strong collaboration between all relevant departments and partners was a crucial factor in the success of the new Haribo office building.
Ongoing and precise coordination with external sub-planners, the client, representatives, inspecting structural engineers and plan reviewers facilitated the implementation of the whole project within a short space of time. PORR Design & Engineering as leading planner implemented the mechanical and electrical (M&E) planning as well as coordinating fire protection measures, outdoor facilities, facades and electrical installations with external sub-planners. This method allowed for early identification of any sources of error, and minimal delays.
For the construction site team this meant: timely ground breaking, reliable data in the BIM model and very good orientation due to early involvement in the planning process.